Book Now

Print this Page
South Africa & Mozambique - Itinerary
Day 1: Johannesburg to Blyde River Canyon (L/D)
Leaving Johannesburg, we head towards the pristine Panorama Route. The Panorama Route is one of the most beautiful parts of South Africa and the Mpumalanga Drakensberg. Blyde River Canyon Reserve, the third largest canyon of its kind in the world and home to spectacular wildlife and birdlife.
DAY 2: Blyde River Canyon to Nkambeni Camp (B/L/D)
Leaving this breath-taking area, we head towards the Lowveld and our camp situated on the border of the famous Kruger National Park. On our way, we pass through the southern section of the picturesque Panorama Route – famous for its breathtaking vistas. Our camp is a short drive from the Kruger Park and hippo, giraffe, zebra and impala.
Included Activity: Night Game Drive
DAY 3: Nkambeni (B/L/D)
Explore the amazing Kruger National Park. Covering 19 485 km2 - 60 km wide and over 350 km long, this conservation area has more than 146 mammals, 500 bird, 114 reptile, 33 amphibian & 49 fish species. 23 000 different types of plants have been recorded. We spend the day game driving around the park.
Included Activity: Game drives through Kruger National Park
Mozambique DAY 4: Nkambeni Camp Kruger to Xai Xai (Breakfast / Lunch / Dinner)
This morning sees us up early, leaving the vastness of South Africa behind us as we head toward the beautiful beaches of Mozambique. Today involves us crossing borders from South Africa into Mozambique, so it a transit day towards the beaches of Mozambique.
MOZAMBIQUE
With pearly white beaches and azure waters, Mozambique offers some of the most marine rich coastline in southern Africa. The primary attraction is diving or snorkelling at some of the many reefs along its shores including the small islands of the Bazaruto Archipelago. This breath-taking country is on the rise offering its visitors the opportunity to experience its turquoise beaches and mingle with its lovely people at the local markets.
With its Mediterranean-style architecture, Maputo has a massive municipal market with seafood and spices. Maputo's former name was Lorenzo Marques, which was the name of the Portuguese sailor who landed here in 1544.
Mozambique has a wide variety of activities on offer, which will allow you to soak up the sun, get your feet wet and test your bartering skills. Activities include scuba diving, kayaking the warm Indian Ocean, surfing, dhow trips and many more.
DAY 5 Xai Xai to Inhambane (B/L/D)
Well known as an Ivory and slave trade centre in the colonial years, Inhambane was the centre of trade for the then Portuguese East Africa. Today Maputo is the capital of Mozambique and the centre of its trade industry. We travel along the scenic back route bypassing the capital to Praia de Zavora Bay, one of the finest stretches of coastline in the Inhambane region where we set up our camp and enjoy the fantastic views and scenery.
DAY 6: Inhambane (B/L/D)
Today is spent at leisure enjoying the fantastic seaside activities on offer. These included swimming, snorkelling, fishing and scuba diving the nearby reefs. Alternatively, spend the day lazing on the long sandy beach enjoying the lulling sounds of the waves as they lap the shoreline.
Scuba diving in Inhambane is amongst the best in the world with reefs close to every beach including the famous Manta Reef and Gallaria. Sightings include Manta Rays, Whale Sharks, Turtles and a host of other marine life are the norm.
DAY 7: Inhambane to Vilanculos (B/L/D)
After a couple of blissful days spent soaking up the sun on some of the most pristine beaches, we pack up and head further north up the coast of Mozambique to Vilanculos. This small little beach town is very popular as it is the gateway to the Bazaruto Archipelago.
DAY 8: Vilanculos (B/L/D)
Today we have the wonderful opportunity to partake in the included Dhow Safari, which will allow you to experience the wonder of a traditional sailing dhow gliding through the Bazaruto Archipelago. The islands of Benguerra, Bazaruto, Magaruque and Santa Carolina are complete with azure waters, sandy beaches, palm trees and pristine coral reefs.
Included Activity: Dhow Excursion.
DAY 9: Vilanculos to Bilene on the beach (B/L/D)
Today sees us embark on a long journey back down South as we head to our next major highlight, Swaziland. We spend one last night in Mozambique before crossing the border tomorrow morning.
Swaziland
DAY 10: Bilene to Hlane Royal National Park (B/L/D)
We head to Swaziland. Hlane has lion, elephant and white rhino, with an abundant and diverse bird life, including the highest density of nesting white backed vultures in Africa.
The next two nights will be spent in Hlane Park which will allow us the up close and personal feeling of nature. Away from any city noises and lights, we hear those sounds of nature and wildlife.
DAY 11: Hlane Royal National Park (B/L/D)
This morning we head out early in search of nature's most beautiful creations. Hlane has lion, elephant, white rhino, giraffe and hippo, kudu, zebra, blue wildebeest, waterbuck, warthog, duiker and impala. Jackals and hyenas play their very important role in the ecology of the park.
Included Activity: Game Drive
South Africa
Day 12: Hlane Royal National Park to Johannesburg (B/L)
This morning we leave for Johannesburg. We normally have a group dinner before parting ways.
Day 13: Johannesburg
After breakfast, we finish the trip. It's worth spending a couple of days after your trip to look around Johannesburg.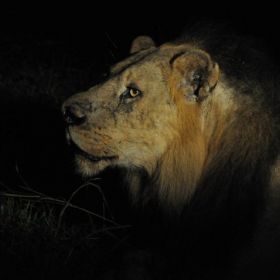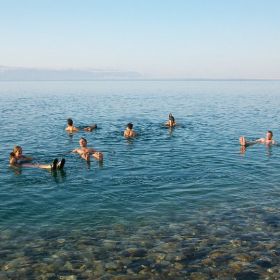 Book Now

Print this Page