Book Now

Print this Page
Cape Town to Dar/Zanzibar - Itinerary
DAY 1: Cape Town to Cederberg (L/D)
Cape Town - a beautiful city, with plenty of cafes, pubs, clubs and markets Visit a township.

We leave the farmland of the Western Cape and the Mediterranean climate, following the road north through mountain valleys and stony semi-desert, past Citrusdal a centre of the Cape's many wine routes. A wine tasting makes for a great afternoon. Then on to Cederberg; the growing area and centre of one of the Cape's many wine routes.
Optional Activity: Wine tasting
DAY 2: Cederberg to the Orange River (B/L/D)
We drive through mountain valleys and stony semi-desert, following the farmland north through the sparsely populated areas of the Western Cape. We camp on the South African bank of the Gariep River after taking a canoe trip down the river, or relax by the pool enjoying the spectacular view.
Optional Activity: Canoeing on the Orange River
DAY 3: South Africa to Fish River Canyon, Namibia (B/L/D)
After crossing the border into Namibia, we drive north to Fish River Canyon; 160km long and 550m deep; second in length only to the Grand Canyon. You can trek along the rim, to look over the canyon from the viewpoints.
Included Activity: Fish River Canyon
DAY 4: Fish River Canyon to Sesriem (B/L/D)
An early start; heading north, we enter the area of the Namib-Naukluft desert, one of the oldest in the world. We base ourselves at Sesriem, a good place to experience the starkness of the desert. Nearby is Sossusvlei and the highest sand dunes in the world. Great views of the desert can be seen from the top of these 300 metre high dunes. The stars at night are like diamonds on black silk.
Included Activity: Namib Naukluft National Park
DAY 5: Sesriem (B/L/D)
At dawn into Namib-Naukluft National Park, to roam around the sands. We take some time to summit the famous Dune 45. We then take a desert shuttle a further five kilometres into the desert, where you can take a walk to Sossusvlei; a river which ends is a salt and clay pan, surrounded by high red dunes.
Included Activity: Climbing Dune 45 & Sossusvlei
DAY 6-7: Sesriem to Swakopmund (B)
We cross the Tropic of Capricorn towards the Atlantic Ocean, via Walvis Bay, to Swakopmund; an old German colonial seaside resort, with lots to do for the energetic and German beer halls for those after a more relaxing time. Horse-riding or sandboarding on the dunes, deep sea fishing in the Atlantic or scenic flights over the coastline.
Optional Activities: Skydiving, quad biking, sand boarding, scenic desert flights, dolphin cruises, fishing trips, golf, horse riding
DAY 8: Swakopmund to Brandberg (B/L/D)
Namibia is a land of wide open spaces and we pass few inhabited areas as we drive towards Spitzkoppe; a group of massive granite peaks. Here you can take a guided walk with the San to their ancient rock art sites. To Brandberg Mountain [fire mountain] a massive mountain outcrop rising above the gravel plains, uninhabited and isolated, it's the tallest mountain in Namibia.
DAY 9-11: Brandberg to Etosha (B/L/D)
Etosha Pan National Park. Thousands of years ago this vast saltpan was a lake, till Kunene River changed course and deprived the lake of water. Now the pan and surrounding bush support large numbers and a wide range of wildlife. We view game from the truck and spend the evenings by the floodlit water holes at the park's campsites. These waterholes provide an excellent opportunity to observe animals that are hard to find during the day, particularly rhino and also smaller animals such as the genet. Elephant, lion, giraffe, zebra, oryx, ostrich, springbok, jackals, hyenas and meercats are also likely to be seen here.
Included Activity: Game drives
Optional Activities: Night game drive
DAY 12: Etosha National Park to Windhoek (B/L)
We leave the park; game driving all the way to the gate. Windhoek is a rather small capital city but has many places of historical interest. This afternoon is spent at your leisure with time to visit the local museum or haggling at the street side markets. There are also many shops for those in need of a bit of retail therapy. And if you like take a meal out at a German beer house.
Optional: Dinner at a beer house
DAY 13: Windhoek, Namibia to Ghanzi, Botswana (B/L/D)
From Windhoek to Botswana and Ghanzi. Here you can go with the San Bushmen to learn about their life and how they live in this harsh land.
Optional Activity: Bushman Experience
DAY 14: Ghanzi to Maun (B/L/D)
Through the Kalahari Desert to Maun a small town on the edge of the Okavango Delta, the starting point for a Mokoro trip into the Delta.
DAY 15-16: Maun to Okavango Delta (B/L/D)
A Mokoro is a traditional dugout canoe and your transport into the Delta. As you glide through the waterways, you will see a fantastic array of wetland wildlife, birds in particular, and you will come across hippos in the water and elephants drinking on the shore. You can go on a walking safari to look for giraffe, buffalo and rare antelope – the overnight stay is a great wilderness experience.

Up early and it's off walking with the guide, a unique chance to see game on foot; elephants, herds of grazing zebra and pods of hippos. Try learning how to pole your mokoro, or try to catch a catfish, which the guides make it look so easy. A last swim in the clear delta water before heading back to the truck and campsite for a shower and cold drinks. Time permitting you can take a scenic flight over the Delta from Mau.
Included Activity: Overnight Delta trip
DAY 17: Maun to Nata (B/L/D)
We head to Elephant Sands. The drive will take you through the sparsely populated country, where the donkeys roam freely. Once we have arrived at our campsite you will have the option of a game drive or a bushwalk.
Optional Activity: Game Drive, Bush Walk
DAY 18: Nata to Kasane (B/L/D)
After an early start and a stunning drive to the town of Kasane where we set up camp on the banks of the Chobe River, where elephant and hippo can be seen from the campsite.
DAY 19: Chobe National Park (B/L/D)
In Chobe National Park you can take an overnight game drive; a wild experience - excellent game viewing is a must.
Included Activity: Chobe National Park overnight game trip
DAY 20: Chobe to Victoria Falls, Zimbabwe (B)
After returning to camp we head to Zimbabwe and over the border to Victoria Falls. When the river is in full flow, the falling water causes a huge roar and sends a cloud of spray up to 500 metres into the air.
Included Activity: Entrance to Victoria Falls

DAYS 21-22: Victoria Falls (B)
We stay beside Victoria Falls in Victoria Falls town, there is a lot to see and do. Adventure activities abound - you can bungee jump, white water raft, and go game-viewing on horseback or walking with lions. More sedate excursions include canoeing, light aircraft or helicopter flights over the Falls and the sunset cruise on the Zambezi. Though the Falls themselves are the main attraction, you can walk in the rainforest along the cliff opposite for an excellent view.
Optional Activities - Bungee jump from the Victoria Falls Bridge, abseil down the Gorge. Fly over the Falls. Whitewater raft down the Zambezi, or float serenely down the river deep below the cliff topped gorge.
DAY 23: Victoria Falls to Chobe National Park, Botswana (B/L/D)
From the Falls we cross into Botswana; we take a break on the Chobe River in Kasane.
DAY 24: Chobe, Botswana to Livingstone, Zambia (B/D)
We cross the Zambezi River by ferry into Zambia to Livingstone where we arrive at Victoria Falls
Optional Activity: Sunset Boat Cruise
DAY 25: Livingstone to Lusaka (B/L/D)
We head north through sugar plantations to the capital Lusaka.
DAY 26: Lusaka to South Luangwa National Park (B/L/D)
Along the Great East Road to Chipata, a full day's drive and South Luangwa National Park on the Luangwa River is well worth the visit. Recent trips have seen:- elephants, giraffe, wild dogs, leopards, lions, and buffalo. We camp just beside the park and we game drive into the park.
Included Activity: South Luangwa National Park
DAY 27: South Luangwa to Chipata (B/L/D)
After game driving in South Luangwa Valley Park, we head back to Chipata and our camp before heading into Malawi.
DAYS 28-30: Chipata to Lake Malawi Beaches, Malawi (B/L/D)
We cross into Malawi with a stunning drive to Lake Malawi, past the lake shore to Kande Beach Resort. Kande Beach Resort A full day on the beach to do as little or as much as you want. Loads of things to do - scuba diving, horse riding, canoeing, sailing, snorkelling. A short drive up the lakeshore to Chitimba Beach, on the base of Livingstonia Escarpment.
At night, you'll see the lights of the fishermen out on the lake. The various beachside campsites along Lake Malawi's shores offer many optional excursions including a variety of water sports, horseback rides and a visit to the local village and school
DAY 31: Lake Malawi to Iringa, Tanzania (B/L/D)
An early start in order to get to the border with Tanzania and head up to Iringa and the Farmhouse Campsite.
DAY 32: Iringa to the Indian Ocean Coast and Dar es Salaam (B/L/D)
The highway takes us through Mikumi National Park, famous for its pygmy elephants, and buffalo beside the main road. The day ends at either Mikumi or Dar es Salaam on a beach with the Indian Ocean lapping the shore.
DAY 33: Dar es Salaam to Ferry to Zanzibar (B)
From Dar es Salaam we take the ferry to Zanzibar and the old stone capital of the Omani Sultanate. Sandy beaches, spice tours, snorkelling, diving and trips to other nearby islands. Zanzibar is a fascinating place to visit and to take it all in. Over a thousand years trade between Africa and Arabia has resulted in the blending of Arabs and Africans into a beautiful Swahili coastal culture with; wooden sailing dhows crossing the ocean, coconut plantations and fishing villages with mosques on the beaches. Nungwe beach resort on the north of the island has the most beautiful beaches.
Included Activity: Zanzibar Excursion, Spice Tour & Dhow Sail
DAYS 34-35: Zanzibar (No Meals)
You get your own meals while in Zanzibar, as people like to experience here on their own or in small groups and in accordance with their own budget. Our tour leader joins you and will arrange your activities, while meals can be taken from a wide selection of restaurants to suit any budget. There are also a wide variety of optional excursions.
Stone Town in Zanzibar Town is a UNESCO World Heritage Site, the old slave market, the spice growing areas, Jozani Forest with Red Colobus Monkeys and in the evening the seafood cafes on the wharf side.
DAY 36: Zanzibar by ferry to Dar es Salaam (No Meals)
Return by ferry to Dar es Salaam on the mainland, for another night on our beach campsite; late in the day.
Included Activity: Zanzibar ferry to Dar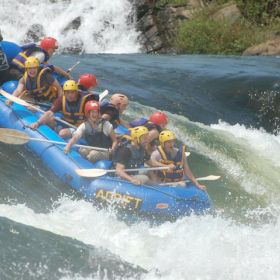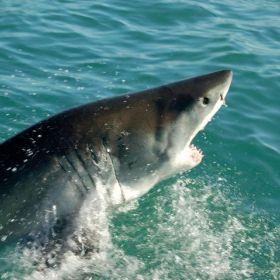 Book Now

Print this Page